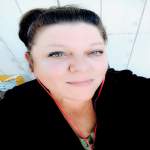 PAINTINGSBYBRENDA
Likes: 1280
Phone number

281-906-1597
I started painting during the Pandemic shut down two years ago. It was a hobby that I had put down for nearly 36 years. I needed something to help with the isolation and my inability to travel at the time. I am an extrovert and passionate about people. So, you can only imagine how being stuck in home without physical contact for nearly 2 years changed my whole world. It was devastating. However, I found a way to channel that anxiousness and pain through painting. It gave me a way to travel outside of my four walls mentally. Every time I open a new canvas to paint, I get excited...as if I am about to take a trip somewhere....and I get to choose where, and when, and how this vacation will end. When I am painting, I begin to live within the scenery of whatever it is. It is a magical, peaceful, and beautiful place to enter when chaos surrounds you in this world. I hope to someday to open up my own physical studio with a classroom to help others through paint therapy.

You will find some photography work as well, and enhanced imaging through some of my works. Prints are customizable and prices vary on each order based on size and platform.

These are my original paintings done in acrylic on flat and stretched canvas. There are a variety of scenic styles and geographical areas along with some floral. I also do customized painting, photography, graphic design, video, and audiographer work. Contact me direct or visit the order website attached to this profile. Thank you for visiting my online art gallery, please comment or share and celebrate the art of creation and beauty in our world.