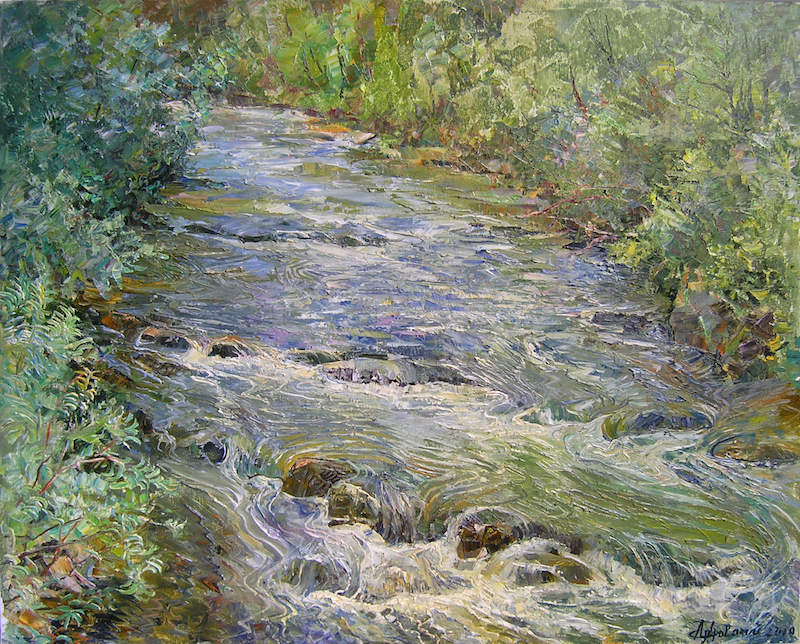 Mountain river after rain
Artist :

Painting by Oleksandr Dubrovskyy

I was fascinated by the movement of water. Every turn and splash. Freshness after the rain. In the air, the aromas of the forest and the clear water flowing in the whirlpool. Looking at the picture you will see that river is moving, I really wanted to achieve this feeling. The picture is painted in the open air. The picture is painted on canvas with oil paints. Responsible for the quality of each of my paintings. I am sending a picture of a well-packed in a cardboard or plastic box with plastic foam. I wish you a nice view and a good choice. Always yours Alexandr Dubrovskyy!