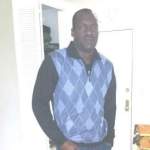 desiral23
Likes: 38
Phone number

(347) 785 6736
Paintings on canvas
Professional acrylic :
Gerald Desiral was born in Jacmel Haiti.
When he was five years old he started his painting career at school, where he fell in love with the arts.
Gerald is a creative artist who specializes in painting.
He began to take his career more seriously in 1991 while studying with Joseph Jean Pierre .
In 1994 he was able to start a gallery.
Gerald has participated in many exhibitions in Haiti.
In 1997 he won one of the grand prizes in a competition organized by the French Institute of Haiti. From there he
had an opportunity to travel to the USA, where he currently lives .