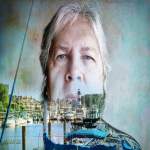 Phamar
Likes: 1521
Phone number

813-675-7951
About PhotoArt/Paul Hamar
I am a photographer, videographer, graphic artist and a musician.
I played in bands starting in Jr, HS. all the way into my adult life.
My love for art and photography also dates back since I was in Jr,HS.
I took Commercial Art in my Sr. yrs and was also offered a scholarship for Ringling School of Arts, Sarasota FL. which I turned down to continue in music.
I started taking drafting classes after HS, then years later I took computer drafting.
Photo Art is now my way of combining photography and Art together. The reason that I like working on my computer more, is that I don't have to clean my brush or worry about paint drying up.
My images are high resolution and can be printed on paper, poster paper, canvas, and foam board. Print size can be adjusted per your request.
Thank you for stopping by.