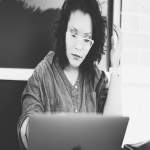 MikesiArt
Likes: 28
Hey fellow Artist and lovers of Art!

I'm just out here painting and sharing my version of love through acrylic and fluid art. I started doing this just to calm and relax my anxiety and distract myself from my spiraling depression.

There I did the more I fell in love with it. I studied art in both high school and a year in college. But I don't believe it requires school credits to have a vision and a love for art.

All you need is your imagination. That's free!

Thanks in advance for your support in my pieces!