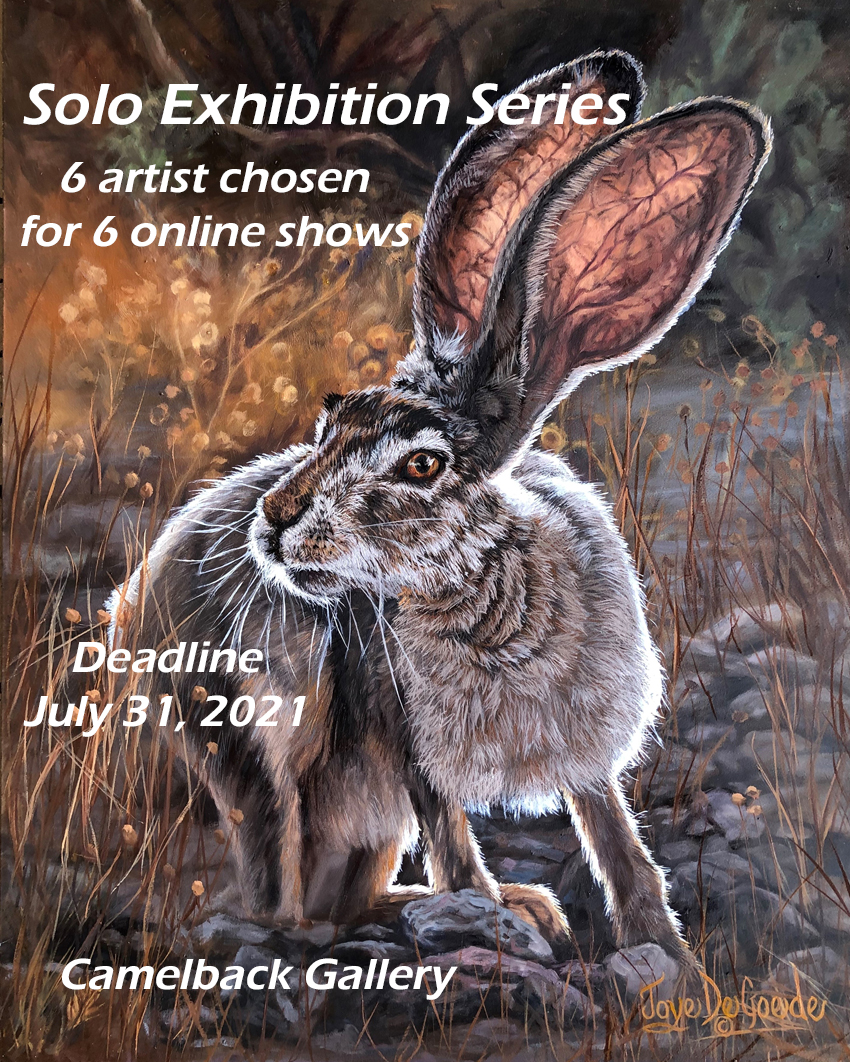 Event details
Open to all artists 18 years and older. Visual art mediums allowed are painting, mixed media, drawing, collage, digital paintings, photography & sculpture. All subject matter allowed. The artwork must be a cohesive body of work with the same distinct style, consistency and theme. No political, profanity or nudity allowed. The artist must have at least 6 cohesive pieces for the solo exhibition, however, the artist may present up to 10 for jury review and selection.

Six artists will be chosen from the two deadlines for the upcoming year's online solo exhibition schedule and artists will be assigned in random order. (All submitting artists will be mentioned even if not selected for the six shows) Deadline July 31, 2021.

Online Solo Exhibition Artist Receives
Two-month online solo exhibition at CamelbackGallery.com.
Dedicated URL with artist images, bio, statement and personal URL links.
Two-month main page slide promotion and dedicated image (under exhibitions) on CB's main page.
Two month banner on the CB's Solo Exhibition page.
Dedicated e-blast announcement to artists and subscribers of Camelback Gallery.
Artist will be promoted with a link in all CB's competition e-blasts throughout the show.
Facebook and Instagram announcement of the online show.
Weekly Facebook and Instagram promotion of the artwork throughout the show.
Solo Exhibition is promoted at Art Week under events.
Solo Exhibition is promoted at Art Base under events.